GelPOINT Advanced Access Platform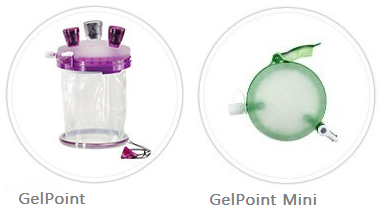 GelSeal® Cap
– Offers a PseudoAbdomen platform for unmatched triangulation of standard laparoscopic instrumentation.
– Facilitates extracorporeal resection and specimen retrieval.
– Provides a flexible fulcrum for improved instrument articulation.
– Maintains pneumoperitoneum for continuous access and visualization.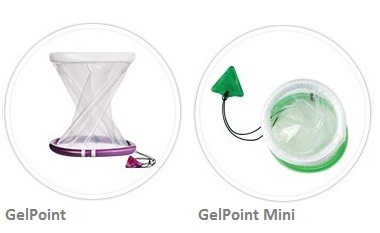 Alexis® Wound Protector/Retractor
– Accommodates varying abdominal walls and incision sizes 1.5cm to 7cm (GelPOINT) or 1.5cm to 3cm (GelPOINT Mini) for a wide spectrum of procedures.
– Offers 360º of atraumatic retraction and protection 1-2 for enhanced exposure, access and cosmetic results.
– Allows clear visualization of wound margins.

Self-Retaining Sleeves
– Float above incision to maximize internal working diameter.
– Accommodate a variety of instrument widths.
– Offer greater freedom of movement due to low profile design.