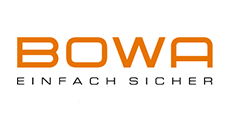 BOWA develops and produces high-specification medical-technology solutions, and since 1977 has continuously developed into a leading technological supplier of energy-based surgical systems.
With two cutting-edge production sites in Gomaringen in Germany and another in Poznan in Poland, the core of the company is in the heart of Europe.
Milestones in their success story are the first glass touch display on an electro-surgical device in 2011 with the ARC 400 and RFID-based intelligent COMFORT cables in 2012 , which were a worldwide first in their class to guarantee traceability of the use cycles and thus make a crucial contribution to process safety in instrument preparation. Since November 2016, the LOTUS ultrasonic scalpel is strengthen the product portfolio as a complete solution for energy-assisted surgery.
https://www.bowa-medical.com/shop/en/sys
Other Partners